CANADA
25th Aug - 2nd Sep 2017
Deprecated: Function get_magic_quotes_gpc() is deprecated in /customers/4/e/1/tickettogreat.com/httpd.www/wp-includes/formatting.php on line 4365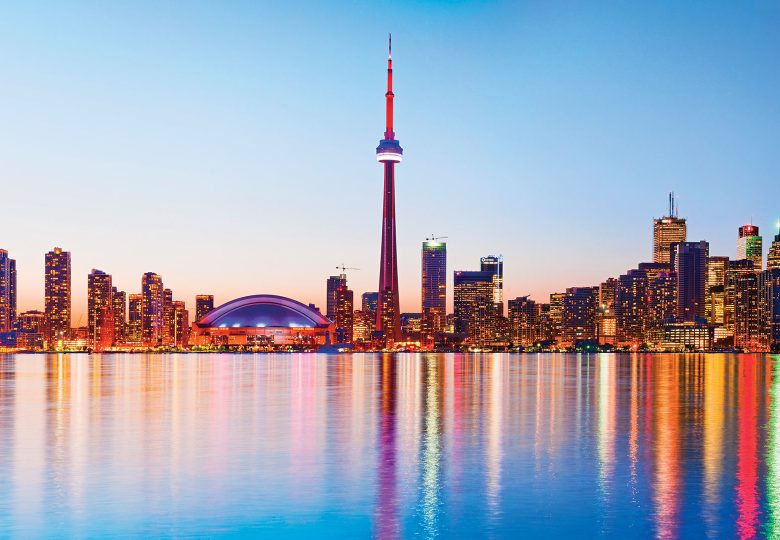 On my journey around the world I wanted to visit Canada if possible. I have always loved all photos seen from Canada. There have been many people talking so warmly of Canada (not temperature wise, of course, but as an awesome culture).
Beacuse of this I chose to make Montreal my first stom. I am doing this destination together with my partner, as a kick-off for the journey to come. Our plan is to start off in Montreal and continue on with a smaller road-trip back and forth to Niagara Falls, with given stops such as:
Mont Tremblant
Toronto
Niagara-on-the-lakes
Thousand Islands
Montréal
The Canada Tour:
---
MONT TREMBLANT
Mont Tremblant is a hidden gem just north of Montréal. If you are ever in the Montréal area, do not miss a visit to this gorgeous town. During winter, this is the second best, after Whistler, ski resort in Canada. During summer, however, it turns into a vibrating town with all different activities to entertain yourself with – Ziplining, hiking, Luge cars, outdoor Yoga and once a year Ironman comes to visit.
---
OTTAWA
Ottawa is the capitol of Canada, and still gives you the small-town-feeling. Similar to Washington, no building can be built higher than the Parliament Hill. This gives that small and cozy feeling. The town really has to different downtowns. One is the financial district and the other is located around the ByWard market. Both are definitely worth seeing. The national gallery hosts amazing exhibitions and the Rideau Canal is a must both during summer and winter time, as it is turned into the worlds largest ice skating rink. Remember to try the BeaverTrail or maybe the Obama Cookie!
---
KINGSTON
Kingston is a must on your roadtrip through this part of Canada. It has a very cozy feeling, with all historical buildings and ghost stories to go with them. Well worth a visit if in the area is Kingston Pen, the maximum-security prison that has hosted some of the most terrible inmates Canada has had. But remember to book your tickets well in advance, since they sell out fast! Another thing for the itinerary in these hoods are the Thousand Island boat cruise. During 3 hours you will see the islands of the Great lake and really enjoy the nature from the water.
---
TORONTO
A big city where time is of essence. You can spend a lot of time here wandering in the different areas or just enjoying great food and drinks. If you only have a day, like I did, spend it visiting art galleries, the Distillery District and enjoy the surrounding while walking around town. If you are a hockey fan, remember to visit the Hockey Hall of Fame and get a glance of the Stanley Cup Trophée!
---
NIAGARA-ON-THE-LAKE
This is the cutest little town ever. Has everyting you could imagine a small town will have. Very much alike Stars Hollow from the famous american serie Gilmore Girls. Find yourself a nice B&B, walk the main street and don't forget to check out the Christmas shop. There are plenty of vinyards in the area, and a good idea could be to do a biketour to some of them. If you are not a wine drinker, enjoy the town before heading on towards the Falls.
---
UPPER CANADA VILLAGE
This is original houses, workplaces and common facilities existing during the 1850's in Canada, gathered from different places around the current Village in order to recreate how it used to be living and working during that time. It is a great place to take kids or to go by yourself in order to learn more about the early ways of living in Canada. Employed people are scattered out in the houses explaining the story behind that house, a specific person or a profession for better understanding while walking around. It also allows you to participate in events like milking a cow, riding the boat around the village or watching the blacksmith shoe a horse.
---
MONTREAL
This is a wonderful city if you love food, drinks and art. Maybe also an even more amazing city if you have more time. However, with only a day of sightseeing I would say that the Old town, the Mont Royal and, most importantly, Blvd St-Laurent is a must. It gives the a good visualisation of the city and the many different parts of it.
If you have the opportunity, try different restaurants and check out the bars. The possibilities are endless! If you are a whisky drinker, I highly recommend the Whisky Café. If you like bars that are more secret, and with amazing drinks, check out Big in Japan.
As when it comes to food, the trendy food was not that impressive to me, but we all like different things. It is always awesome to have tried the local trendy food.
---