Deprecated: Function get_magic_quotes_gpc() is deprecated in /customers/4/e/1/tickettogreat.com/httpd.www/wp-includes/formatting.php on line 4365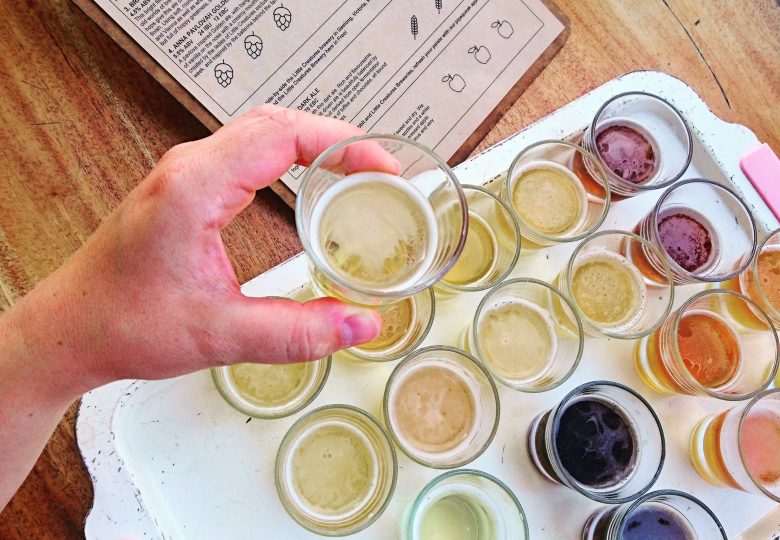 On monday morning we headed down to do some shopping in Perth. I had to get more yoga clothes and Val was getting a few things for friends and family. We had agreed on doing the shopping before lunch and then head out to Freemantle. A beautiful place, which you really have to visit if you go to Perth.
We droped the car of at the office and then walked back into town. I found everything I needed and Val found about 90% of what she was looking for. We bought some food on our way to the train and headed out. The train down to Freemantle takes about 20 minutes. Once there we walked around the streets, visit some of the gorgeous boutiques and stayed for coffee and (glutenfree) cake at a unique café. They really had the best coffee, best one yet on this round-the-world-trip! After the break we went to find the Little Creatures Brewery. Here we did the tasting (9 different beers and 1 cider). Many people say that they love their beer and those who usually don't drink IPA do drink the IPA of Little Creatures. This brewery can only be found in Freemantle and in Geelong, outside Melbourne.