Deprecated: Function get_magic_quotes_gpc() is deprecated in /customers/4/e/1/tickettogreat.com/httpd.www/wp-includes/formatting.php on line 4365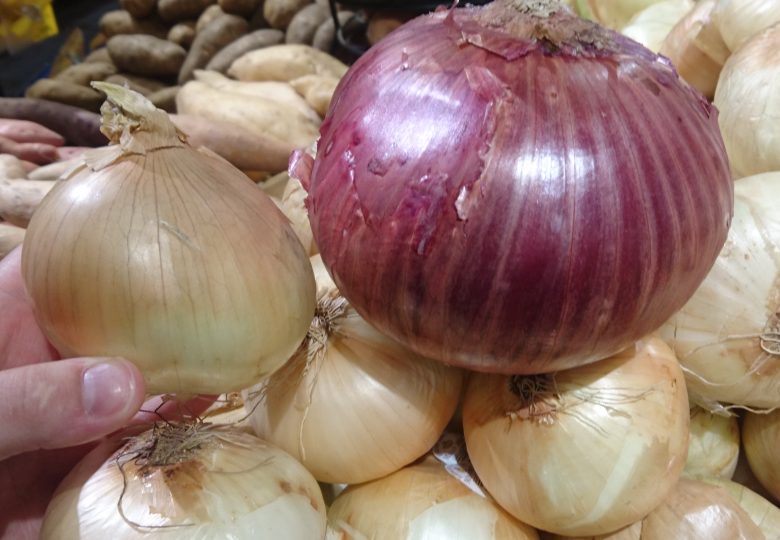 The last few days has been really lazy. I have been reading a lot, listening to podcasts by the pool, relaxing in the sun and done a whole lot of yoga. I am really getting my moneys worth in this studio. Trying a new class every day and a new teacher. Figuring out what kind of classes I really enjoy and should focus on in the future.
On saturday, after my morning Vinyasa flow at the studio, we went grocery shopping. I love walking in food stores, checking out new things that are unfamiliar. Last time we went to the store I saw this huge red onions, and this time I made sure I got a photo of it. I tried to find something to put it in relations to and found a fairly large yellow onion. Now, in Sweden the yellow and red onions are usually about the same size. Here, not the case!